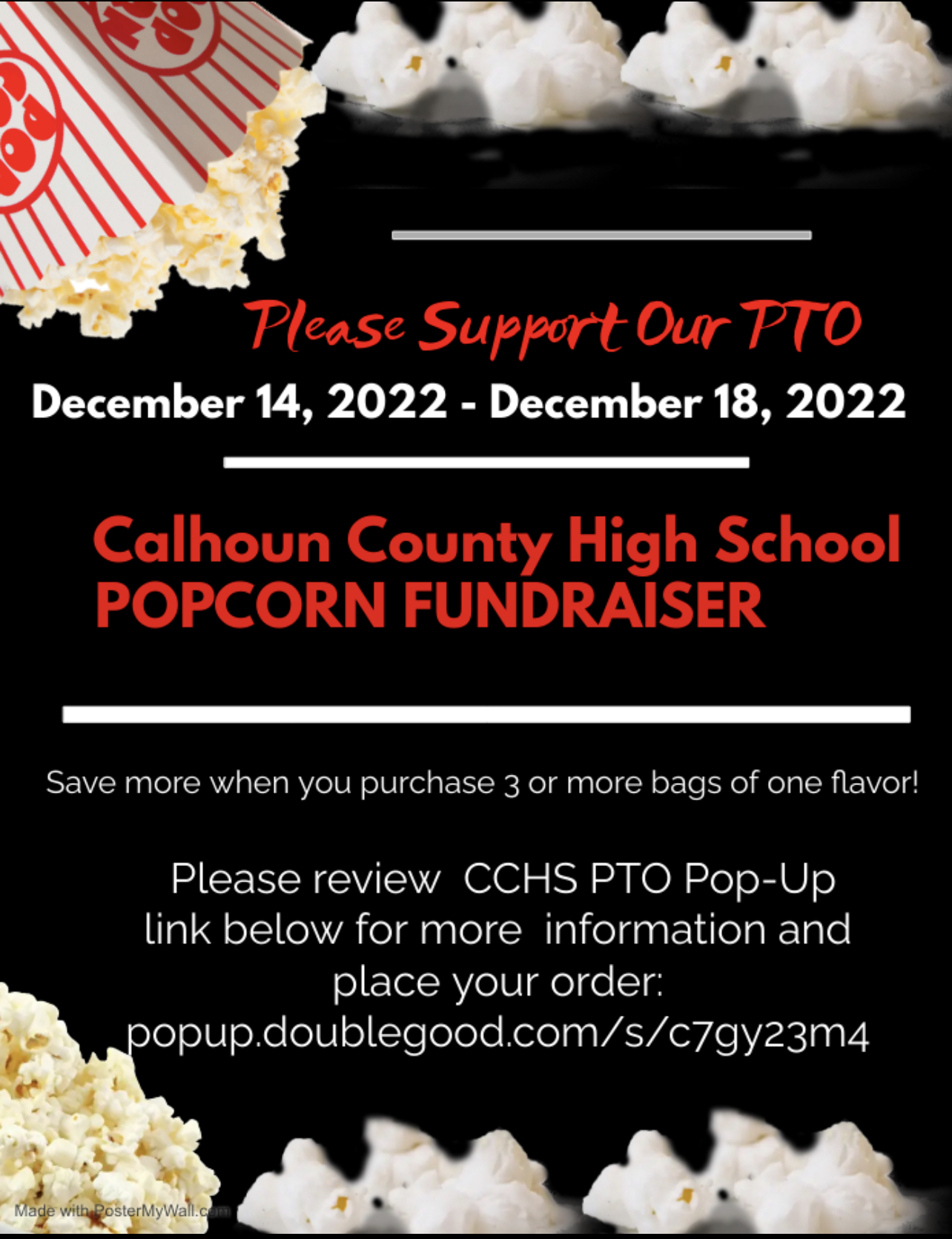 ---
CCHS Basketball Season Information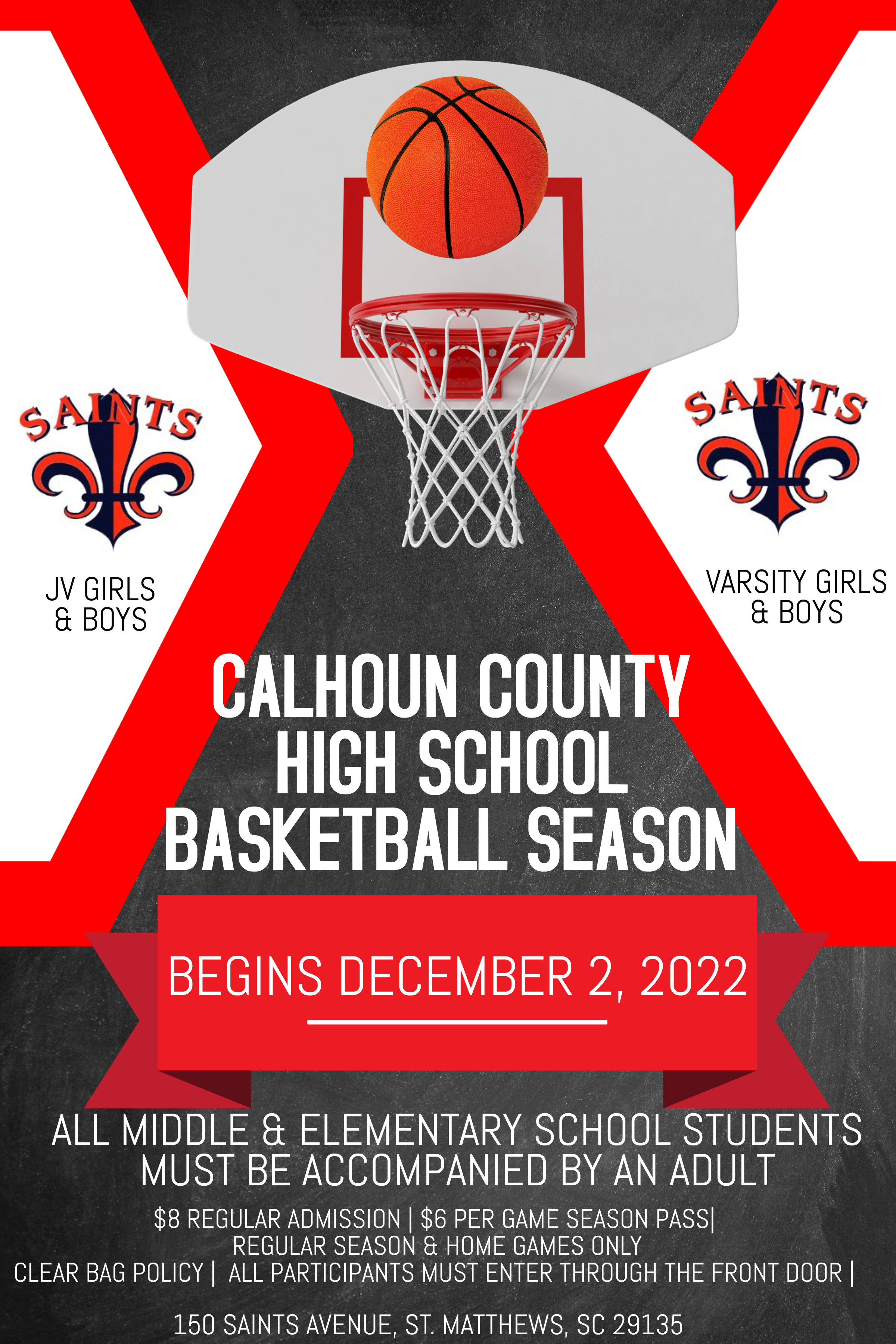 Parent Night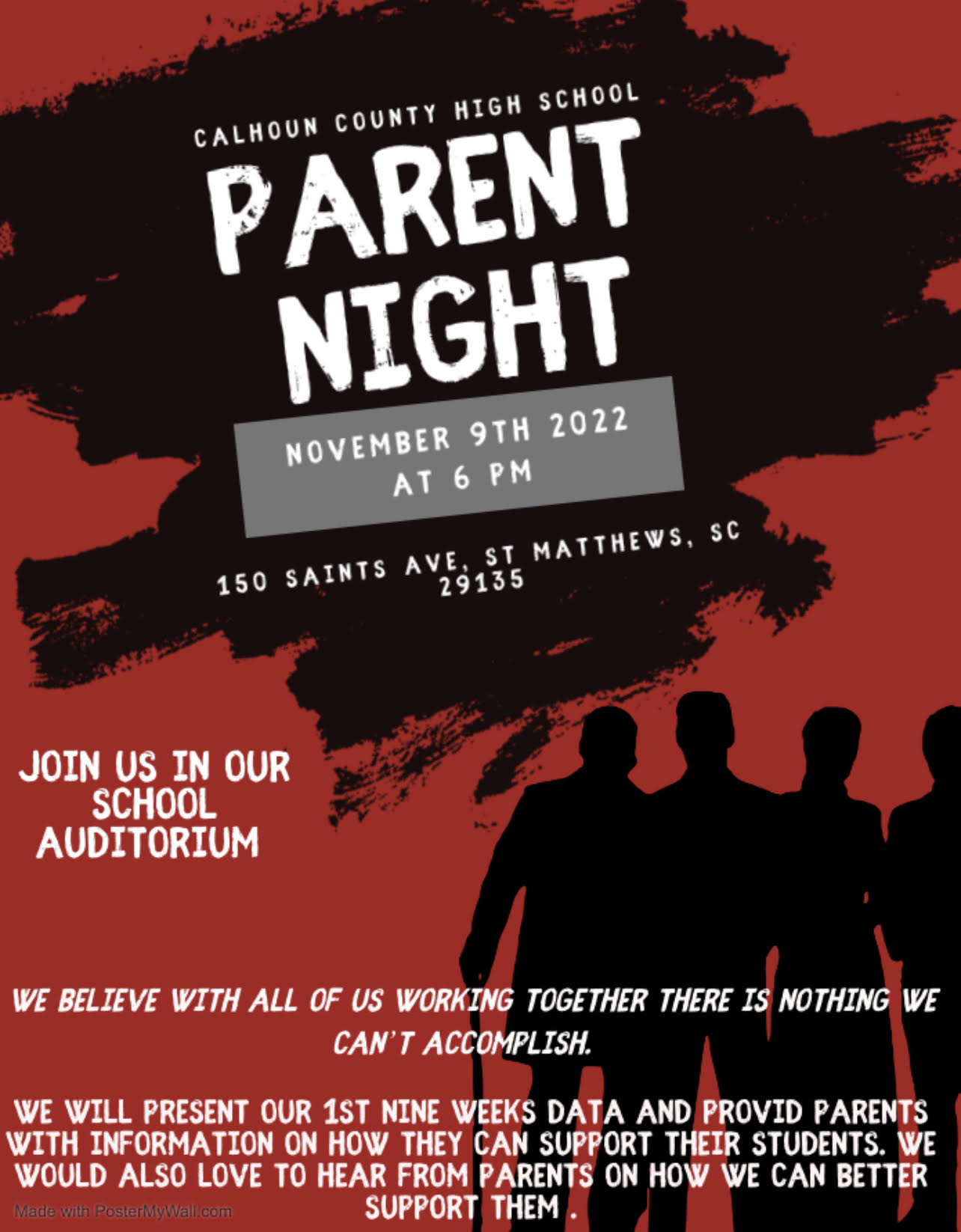 Upcoming Math Night with OcTech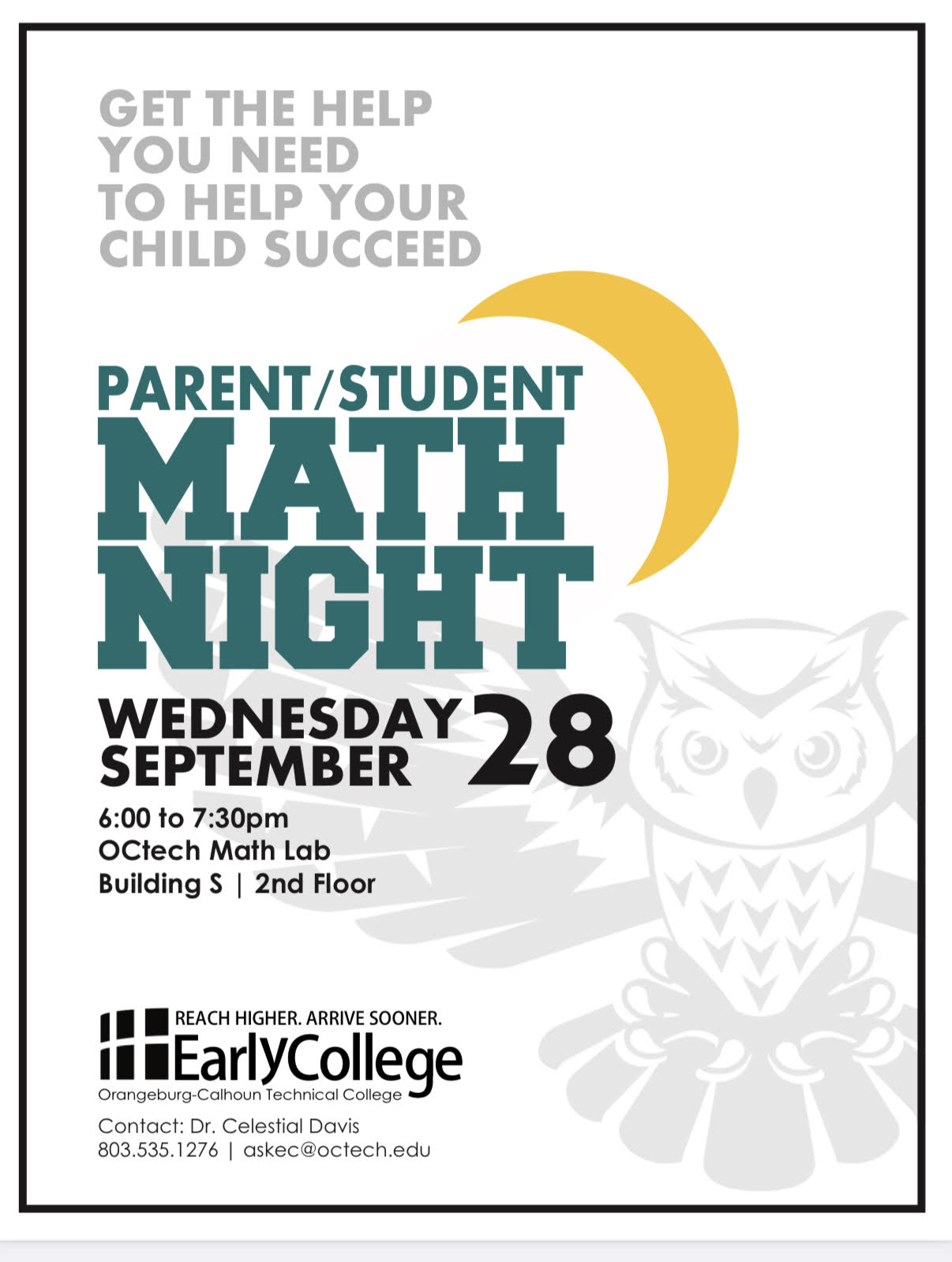 ---
We are up and running with the Parent Portal!!!! The link below is for
parents to be
able to give their email addresses to the nurses. This is
the only way
parents can
receive an invite for the Portal.
Link for Calhoun County High Schools:
---
---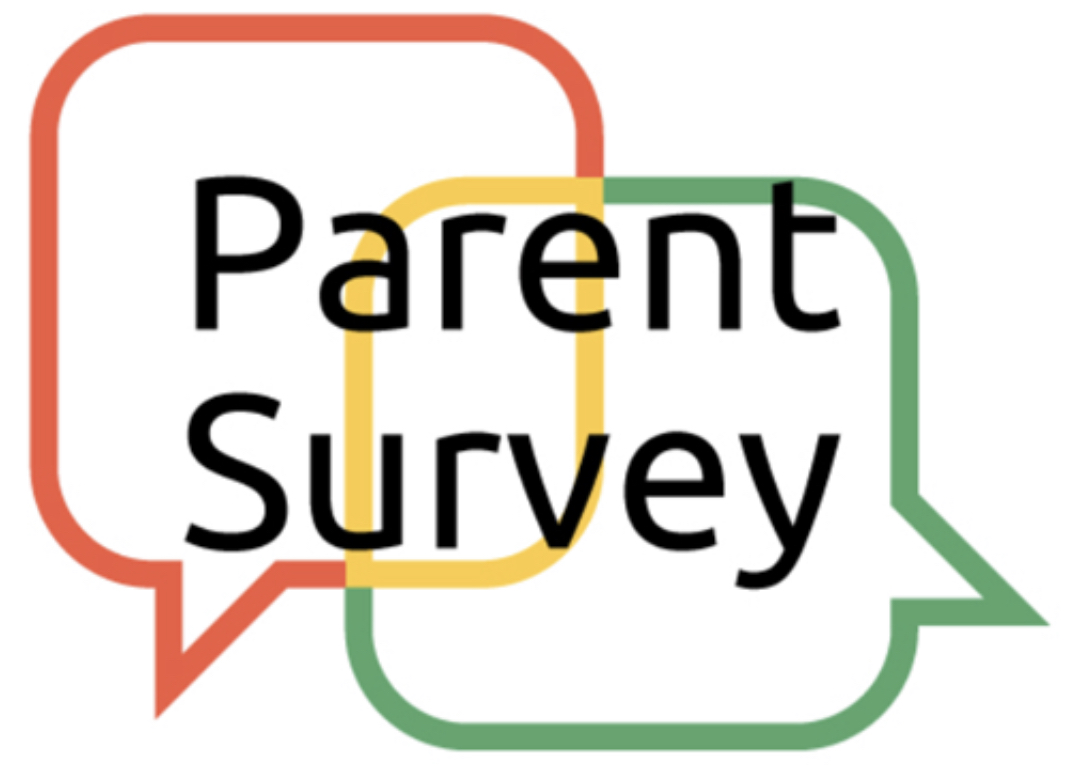 2022 State Testing Schedule
for the District
Parents of 6-12th graders. Please fill out the following curves to help us further our
Career and Technical Education Programs in our District.
https://www.surveymonkey.com/r/YJVJCQZ
---
---
CONGRATULATIONS STATE CHAMPS!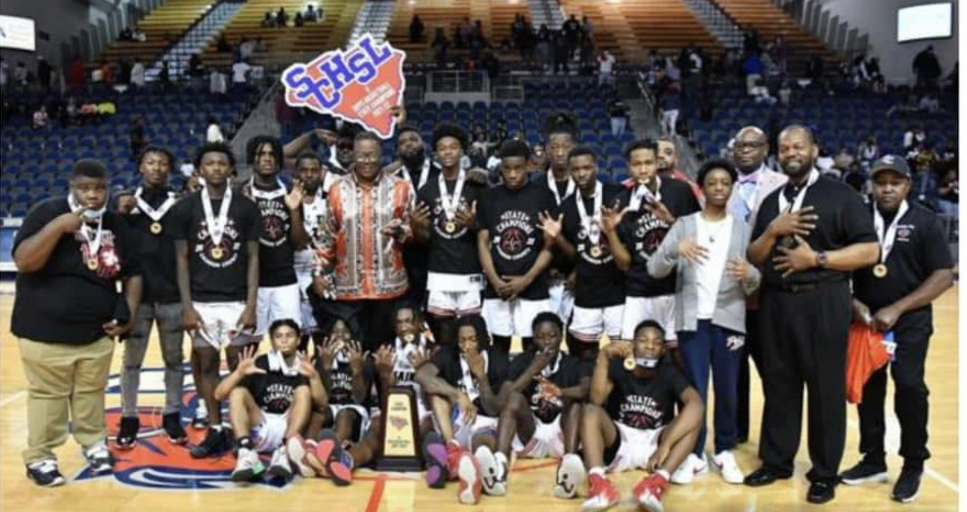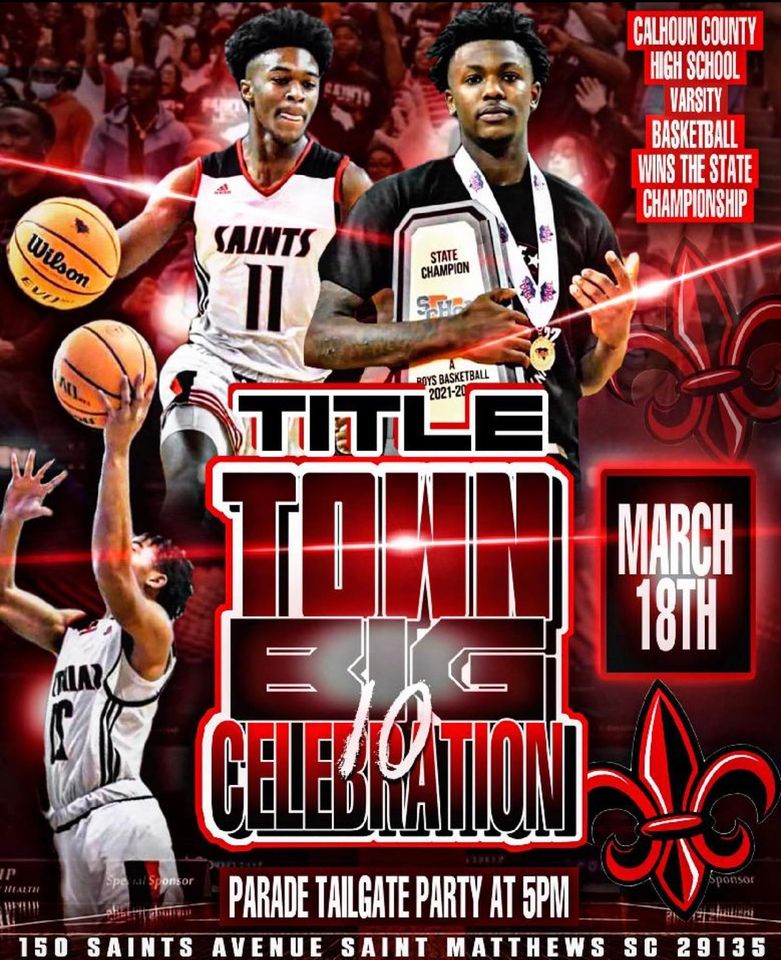 ---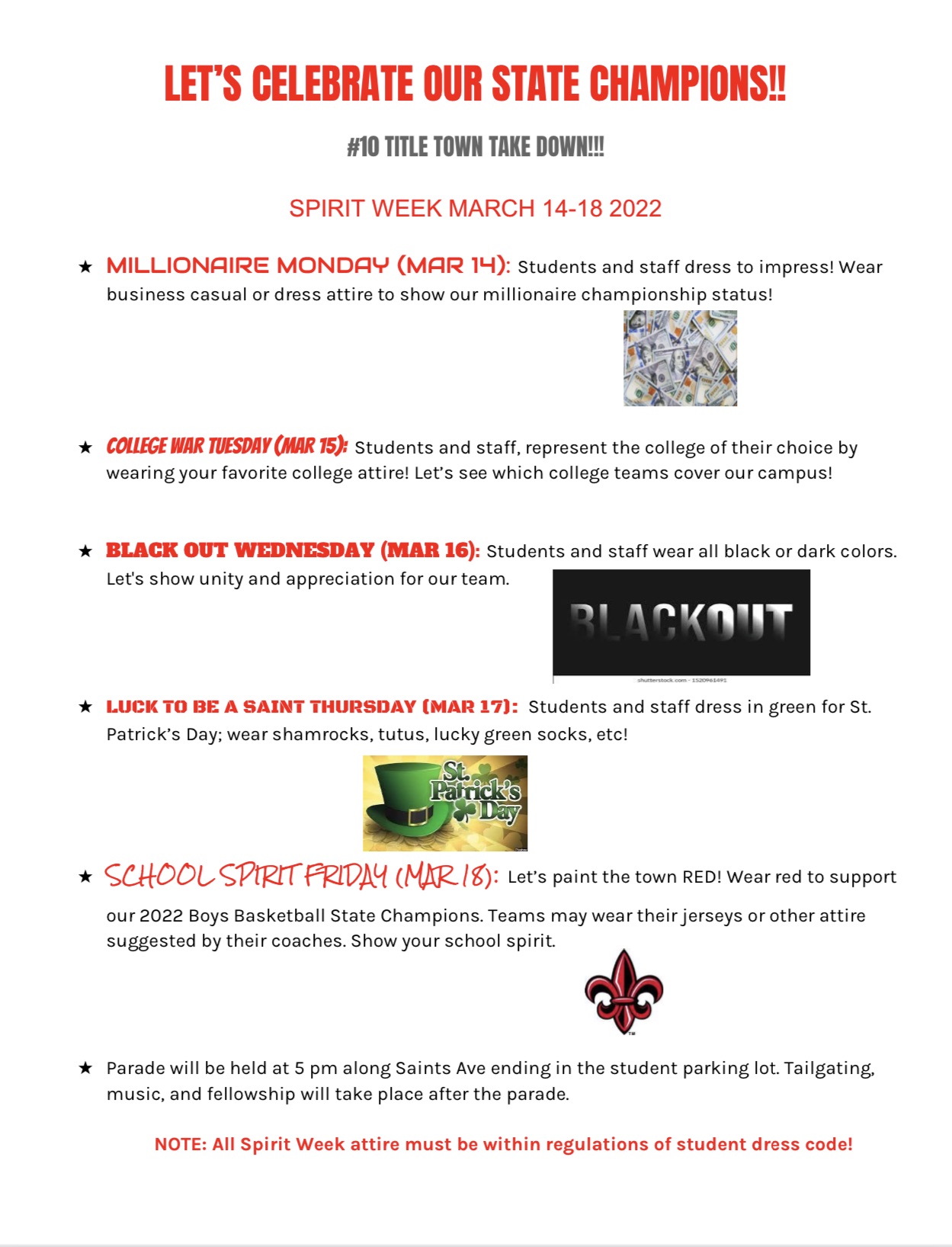 ---
We are extremely excited about the
opportunity to host a parade/tailgate
for our boys basketball state championship
team. We invite the community to join us
on March 18, 2022 @ 5:00 pm for a mini
parade, tailgate and basketball team
recognition at the high school. We would
encourage parade attendees to be on
Saints Avenue by 4:30 pm. Please see the
attached form if your alumni class is
interested in tailgating.
---
Congratulations to the 2nd Quarter Honor Roll Students! Keep Up the Great Work!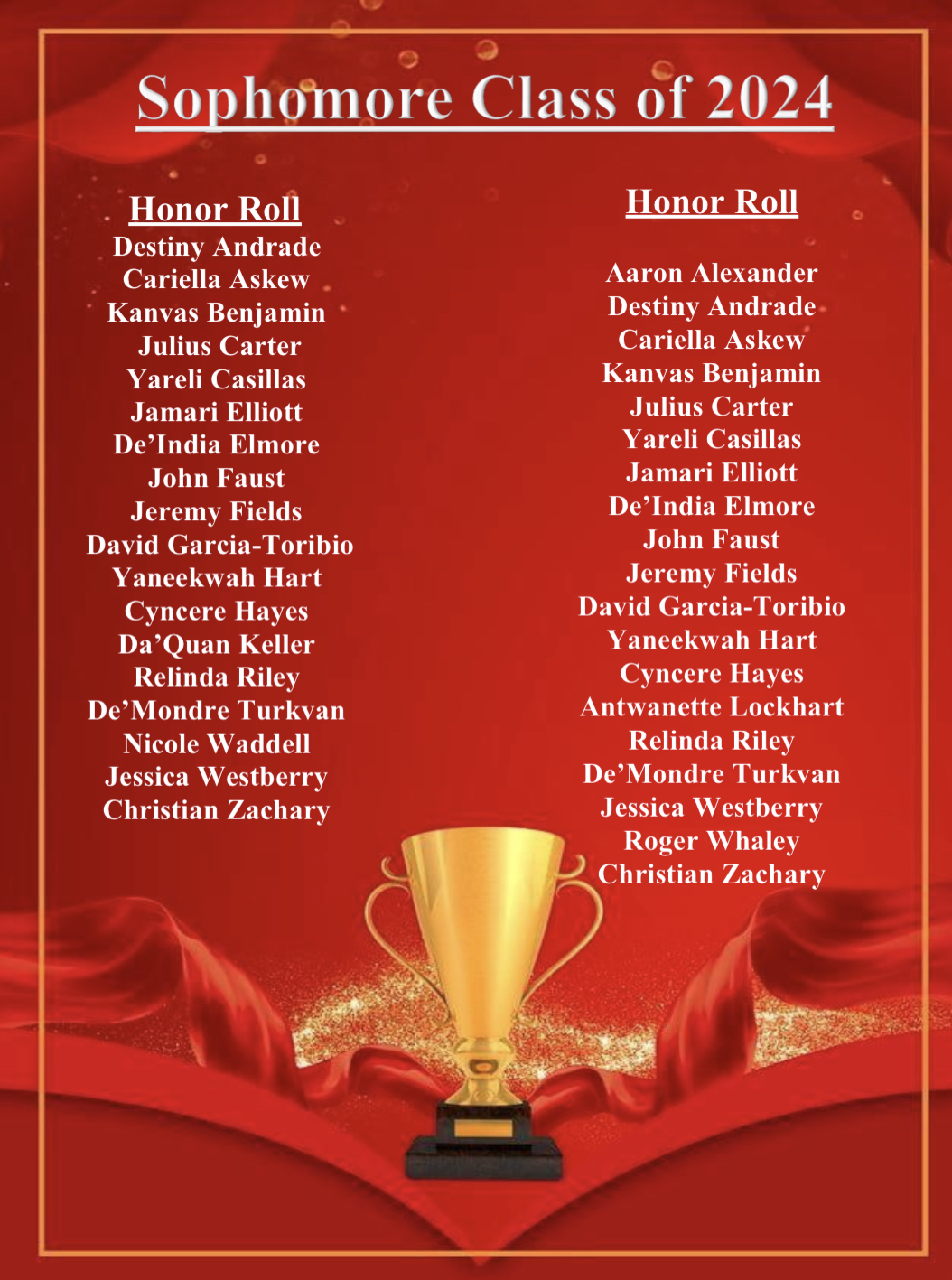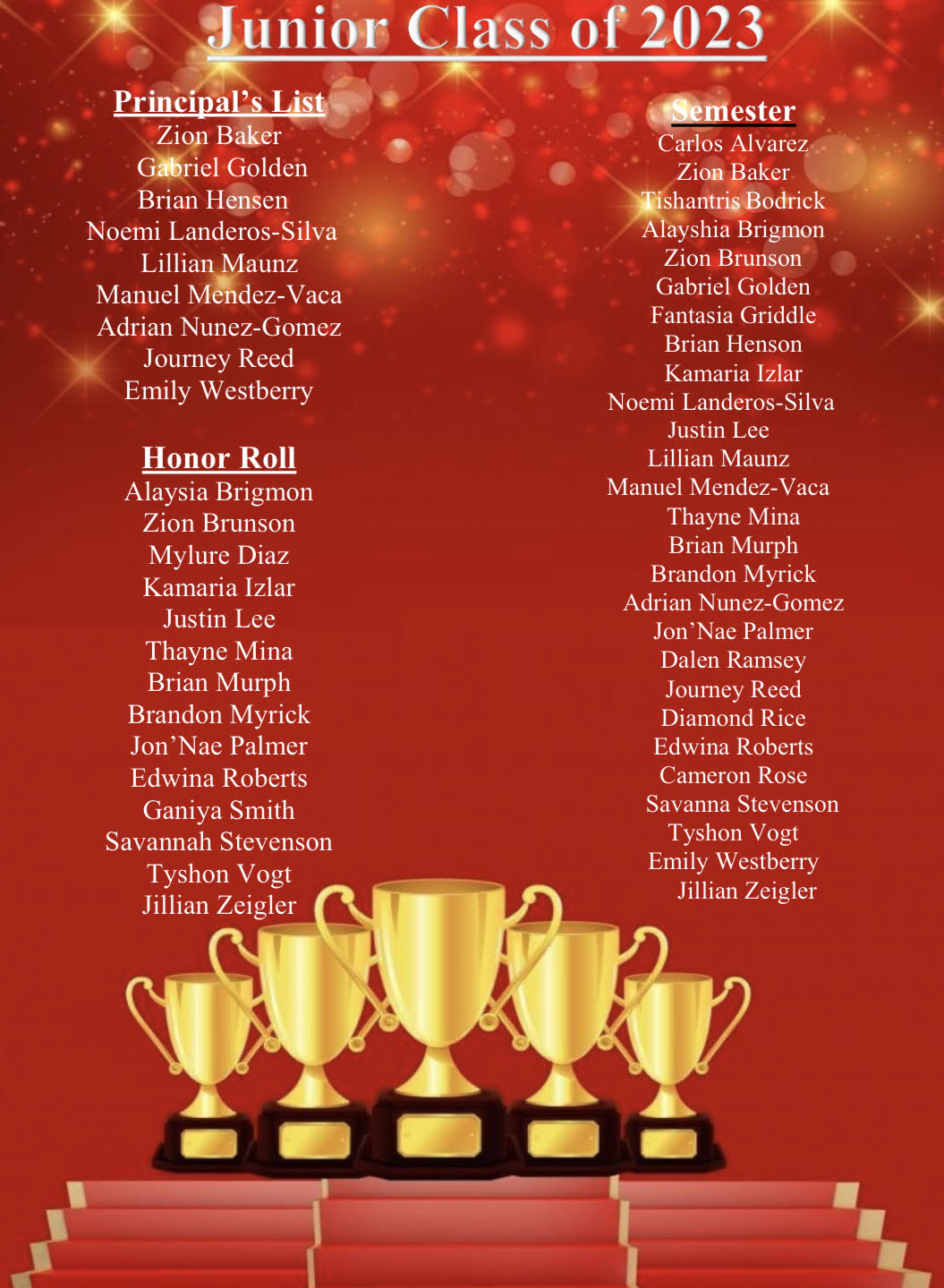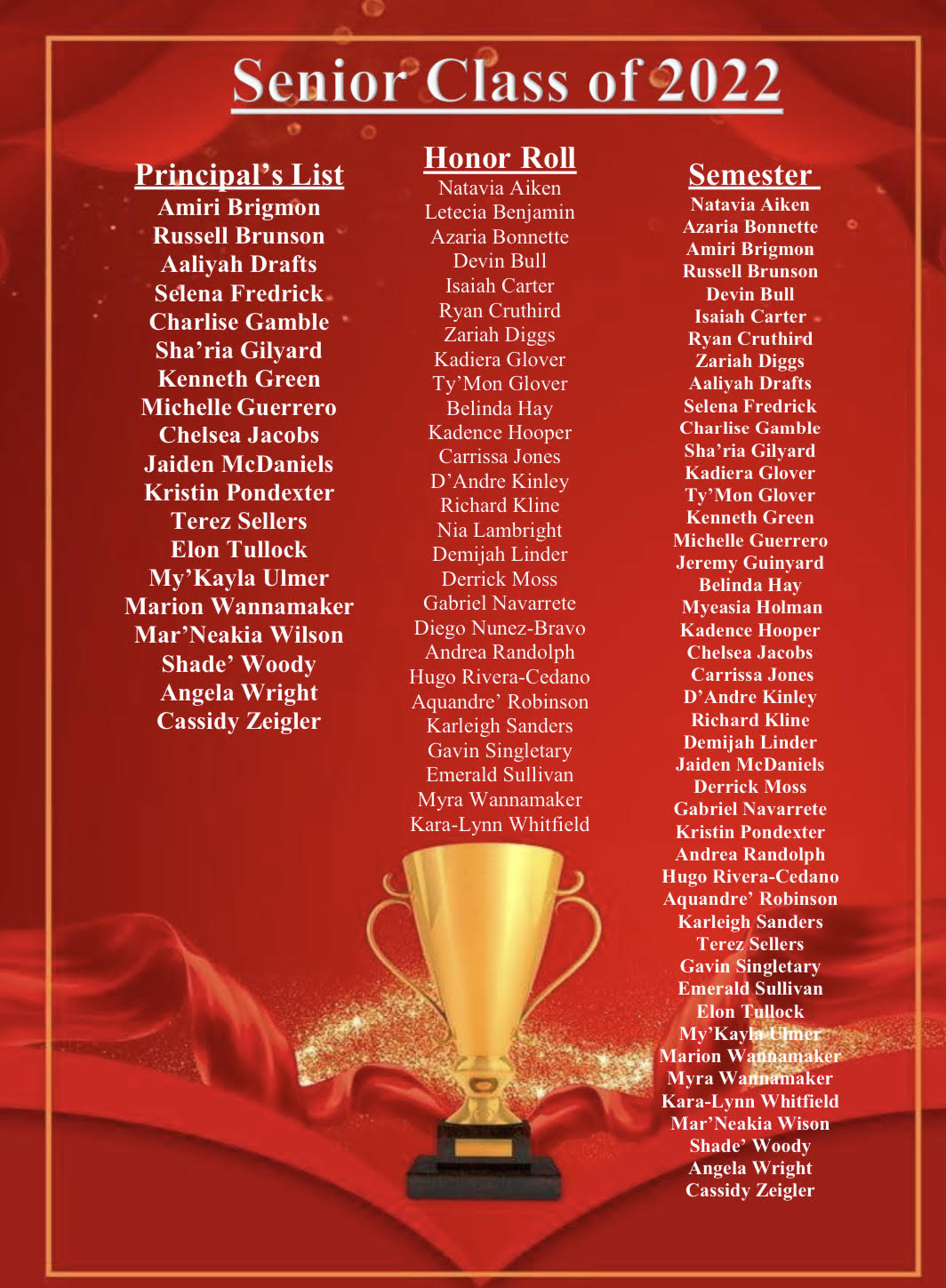 ---
Congratulations Dr. Bala!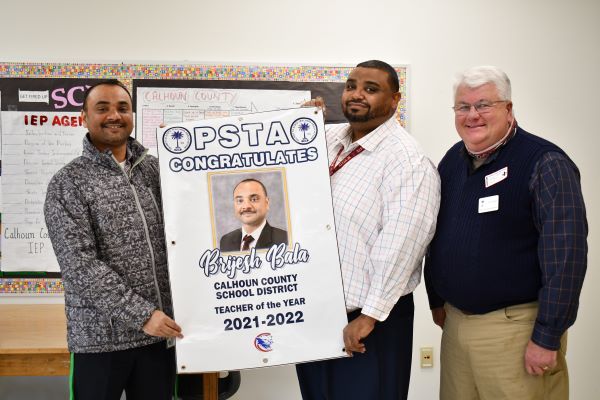 ---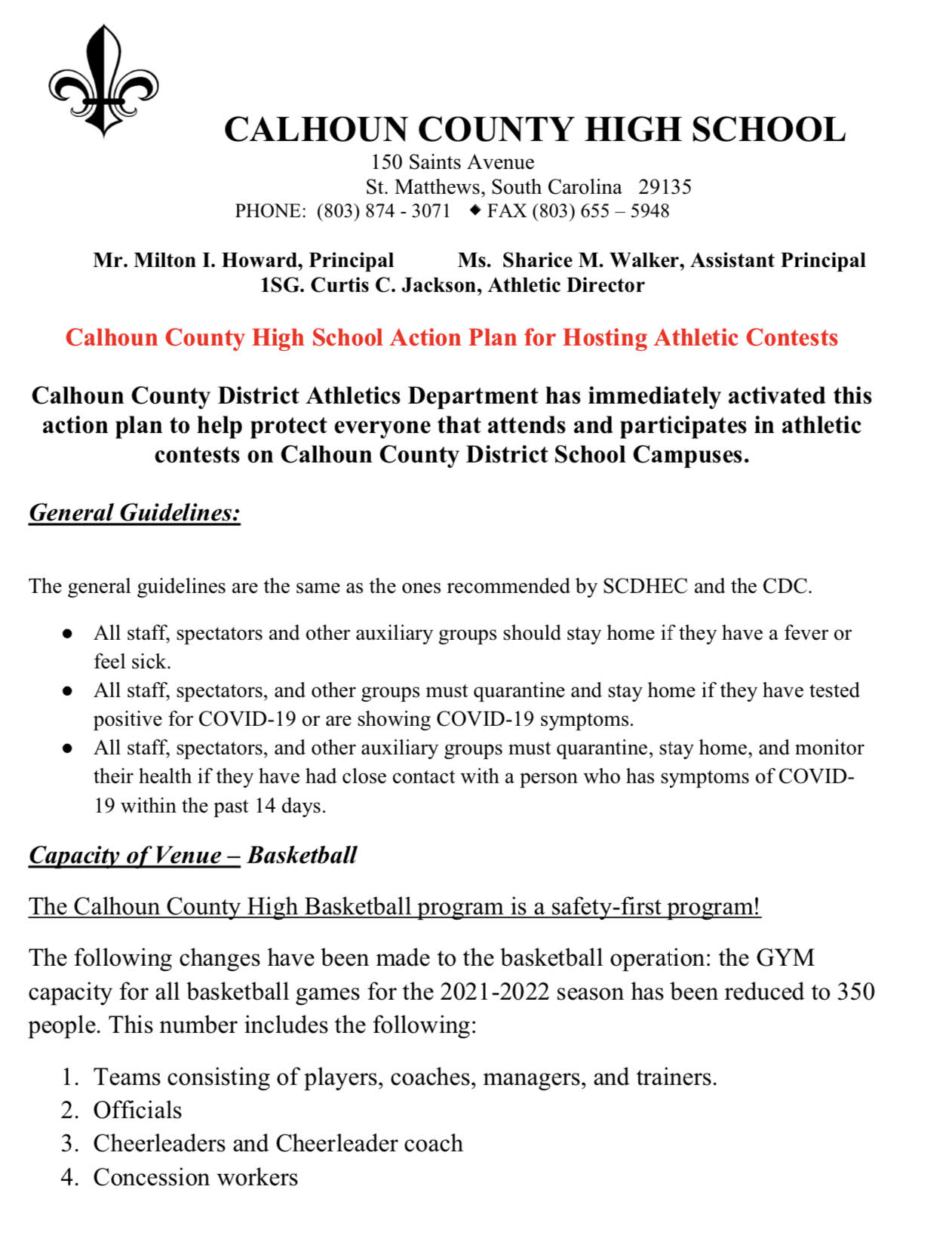 PDF version of the above Athletics COVID Action Plan
---
Congratulations Dr. Bala!
Calhoun County School District
Teacher of the Year 2021-2022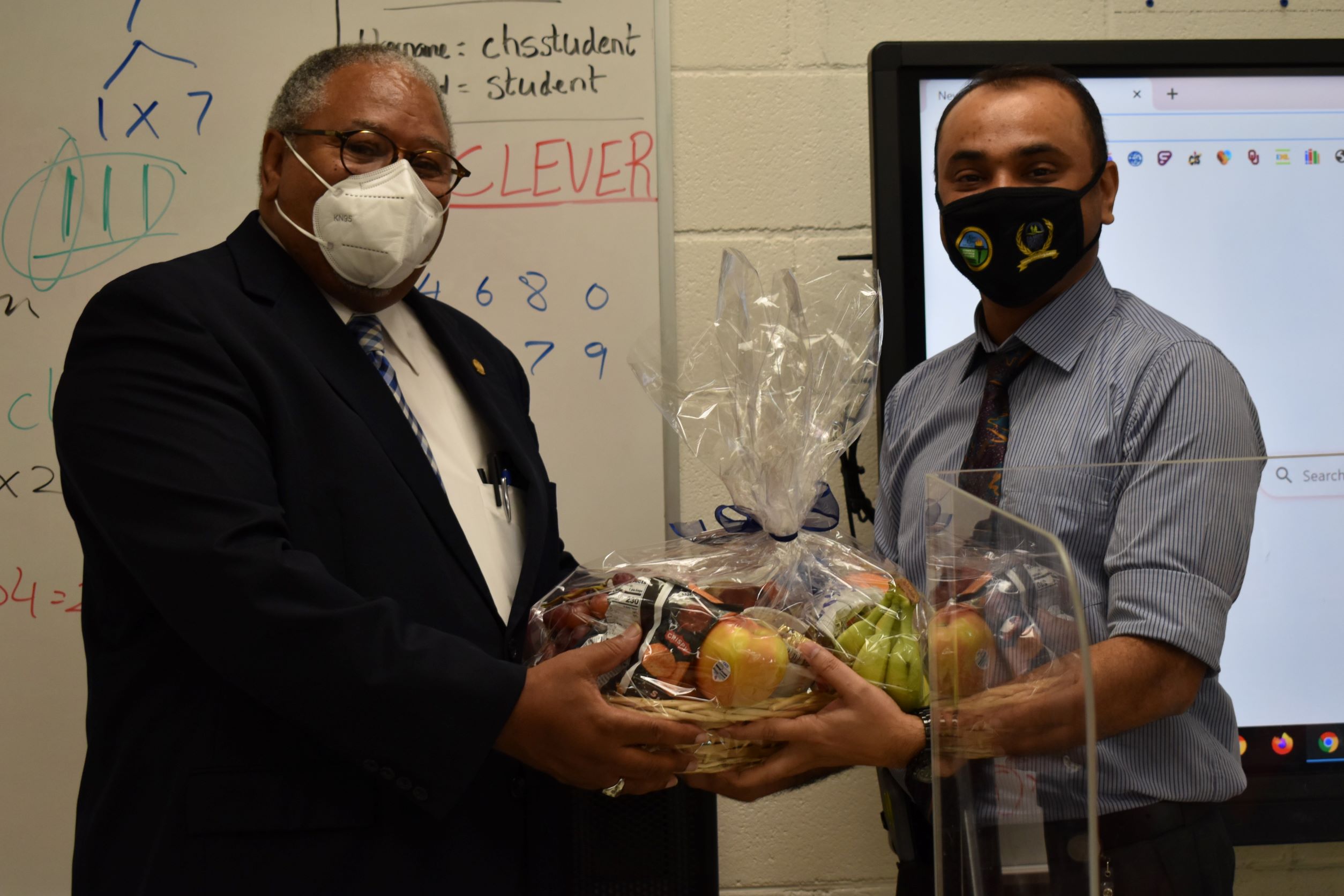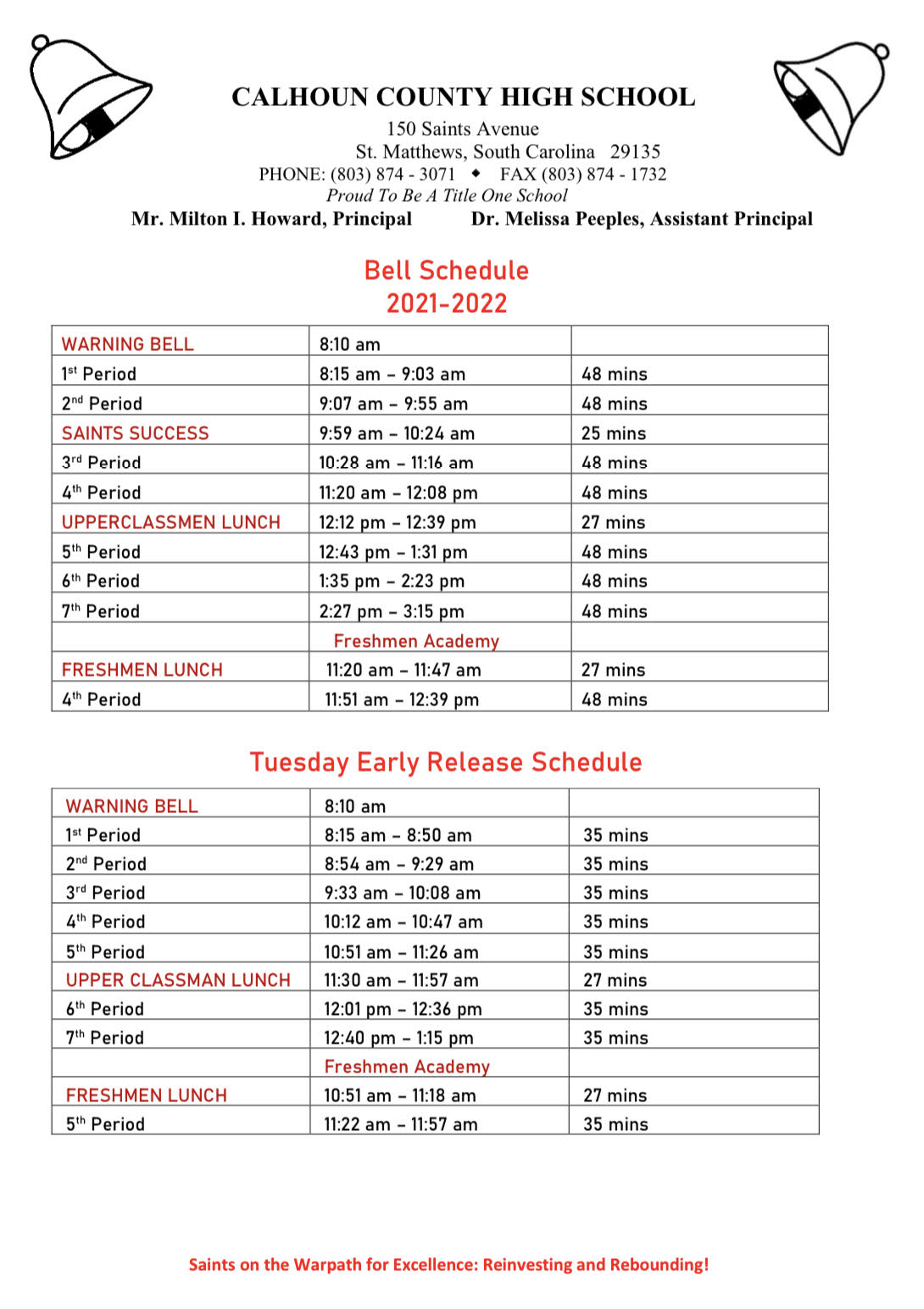 ---
Early College
Senior Finishes Associate Degree,
High School Together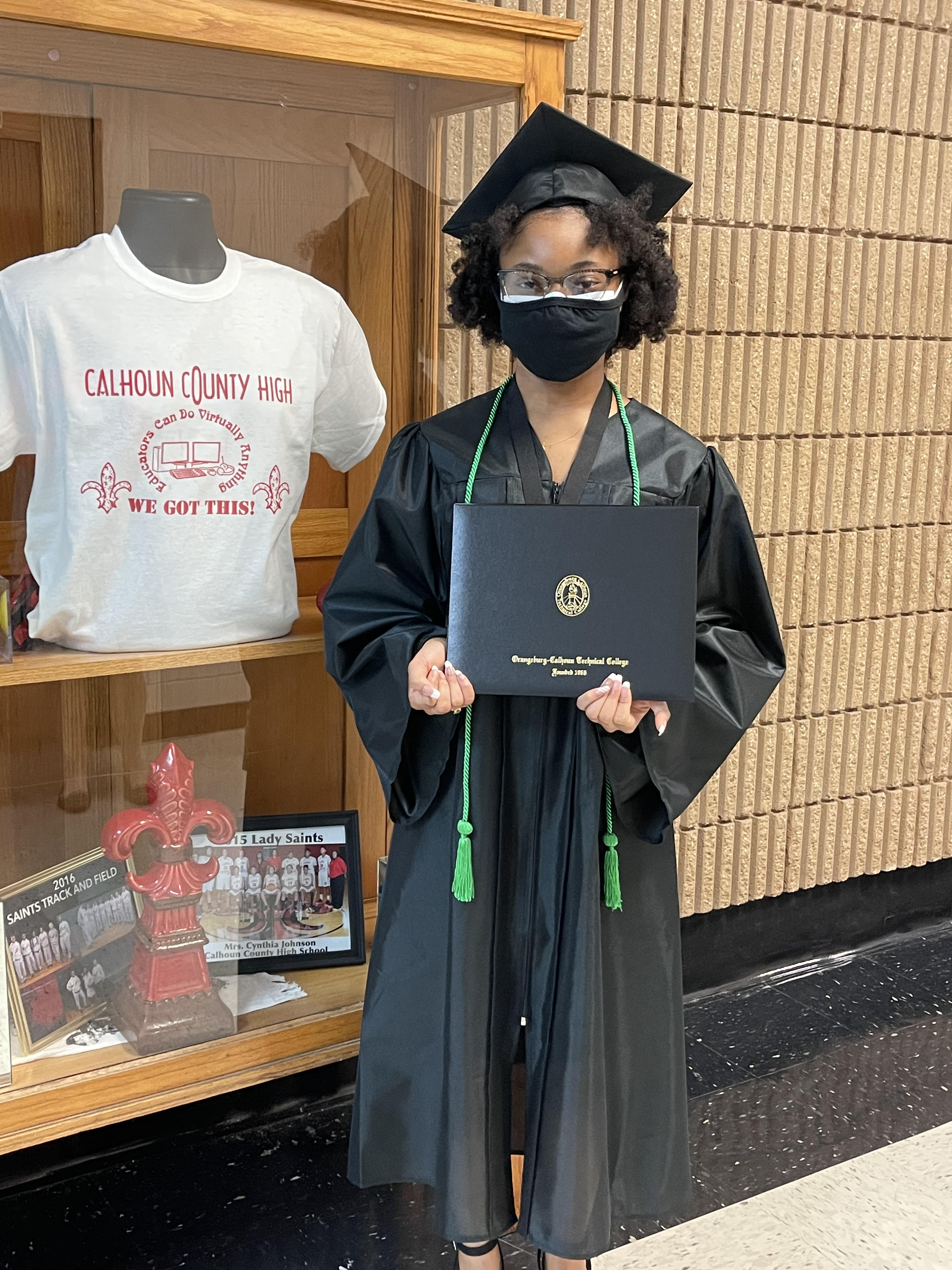 Samantha Myrick has two reasons to celebrate this spring – she's
graduating from Calhoun County High School and receiving an
Associate of Arts degree from Orangeburg-Calhoun Technical
College.
"I never thought I'd have this many college credits in high
school," she said. "I started taking Early College classes my
sophomore year. It's definitely a worthwhile experience. I
learned how to manage my time and how to prioritize."
Samantha's next stop is Clemson University, where she plans to
major in biology. Her ultimate career goal is to become an
orthopedic surgeon.
"My instructors have been down to earth and really easy to talk to,"
she said. "If you have a problem, they're more than willing to help
you. They taught me accountability and responsibility."
Mom Jackie Myrick said she is extremely proud of her daughter.
"Samantha has accomplished things I never thought she would
have accomplished," she said. "She now knows what it takes to
be a college student and what it takes to succeed."